Unbeatable drop protection
When it comes to tech protection, we don't just outperform the competition, we break entirely new ground. Given the number of times we ALL drop our phones, you'll know it takes some seriously advanced science to save you from tech disaster. That's why we pour our energy and investment into the creation of advanced impact materials and new ideas that push the boundaries of what's possible when it comes to protecting your phone.


Don't just take our word for it. Our customers love telling us about how our protective phone cases have saved their lives in more ways than one…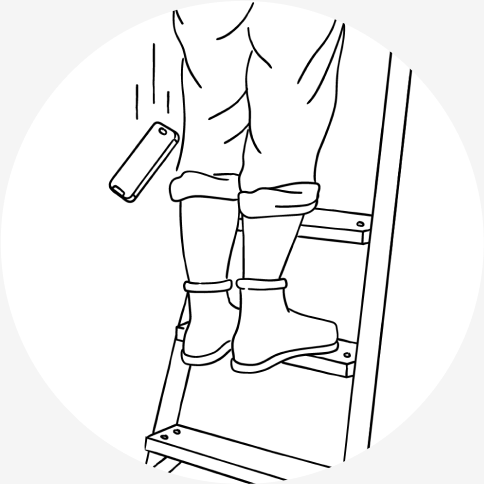 My phone fell face-first down a 12ft ladder at work and didn't have a scratch on it.

Riley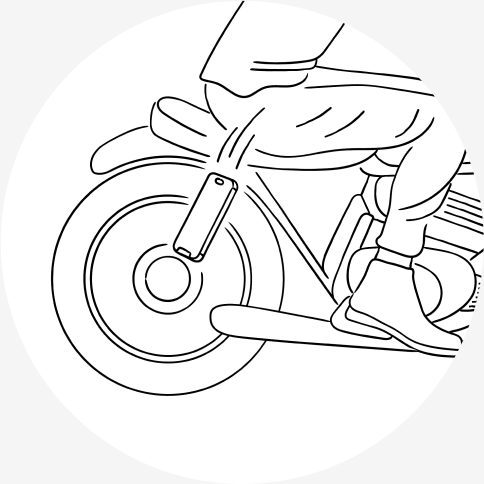 The Samsung Galaxy cases have been amazing for my phones. I've dropped my phone out of my pocket while riding my motorcycle at a speed of about 70mph and found it unscathed. I swear by these cases.

Gigi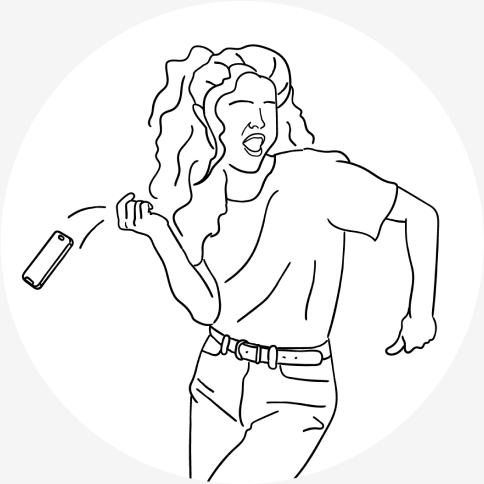 Dancefloor mishaps... My case saved my phone - just didn't improve my skills.

Jennie

Thinking Smarter
Scientifically proven to absorb 90% more impact energy than any other case on the market.
As they protect drop after drop, you may be wondering how we go about creating such strong phone cases? The answer lies in the strength of the collaboration between our research and development, science and materials and design teams.
They all think differently and work together to ensure that Tech21 cases look as good as they protect – and, most importantly, that they can withstand all the hazards and perils of everyday life.

Cutting-Edge Technology
Our high-tech equipment produces over 3 million calculations per test.
We're not just satisfied with being more protective than other manufacturers' cases… Every single case we develop has to match up to our own high standards, too. This means they MUST be able to survive over 20 impact incidents generated by our state-of-the-art testing equipment and be fully prepared for everyday drops and accidents. If they are not, they do not get made. It's that simple.
We're more focused on protecting from things that actually will happen to your phone than extreme publicity stunts. Oh, and we've made sure all the internal and external components of your device are fully protected.
Independently Tested for Peace of Mind

Backed by Rock-solid Science
We're the only company to have our phone cases independently tested using methods endorsed by the UK's National Physical Laboratory.
Our experienced in-house science and materials team test every case we make at the National Physical Laboratory (The NPL) in Teddington, England – the market leader in measurement science. As a totally impartial organization that prides itself on having developed and maintained measurement standards for over a century, the NPL only endorses products and services that fully live up to their claims – meaning you can have full confidence in both our product testing and our products. Essentially, when we make a claim – no matter how bold – you can rest assured we CAN back it up.
Head over to Tech21's Product Testing page for a full breakdown of the methods we use to ensure our cases are ready for everything modern life throws at them.
Hitting new heights when it comes to drop protection

Always Ready for the Drop
FlexShock and FlexClear – patented impact materials that cannot be copied by anyone else.
What materials are Tech21 cases made of?
You really think we'd give that away..? In addition to being able to withstand more drops than anyone else, we can confirm that our drop-proof phone cases are made with FlexShock and FlexClear.
FlexShock is a high-performing and unique material that absorbs impact energy like no other. It offers more protection from thinner, lighter cases, meaning your phone doesn't have to take the hit – and you can enjoy all the protection with no unnecessary bulk. FlexClear is also an incredible impact-absorbent material, but one that is totally transparent – letting you add market-leading levels of protection to your device while still enjoying its original beauty.
Both FlexShock and FlexClear are designed to keep your device working as perfectly as the day you took it out of the box. We also pay as much attention to the exterior of our beautiful phone cases as we do the interior – and that's why we work with all the big-name manufacturers to ensure connections, features and levels of responsiveness are seamless.
But that's not all. We are always looking for the next innovation and have recently developed 100% biodegradable eco-friendly phone cases and recycled phone cases from even more responsibly sourced materials.
Protecting more than just phones
In Tech21's selection, you'll find cases for iPads, AirPods, MacBooks and protective shields for Apple Watches. If you're searching for a completely clear MacBook case that actually stays clear or an iPad holder that is strong enough to withstand the toughest of toddler tantrums, you're in luck. Check out Tech21's selection of protective tech and rest assured that your devices are fully protected – no matter what challenges they face.
SHOP IMPACT PROTECTION
Life's too short for broken phones. Get on the case with Tech21's protective covers…