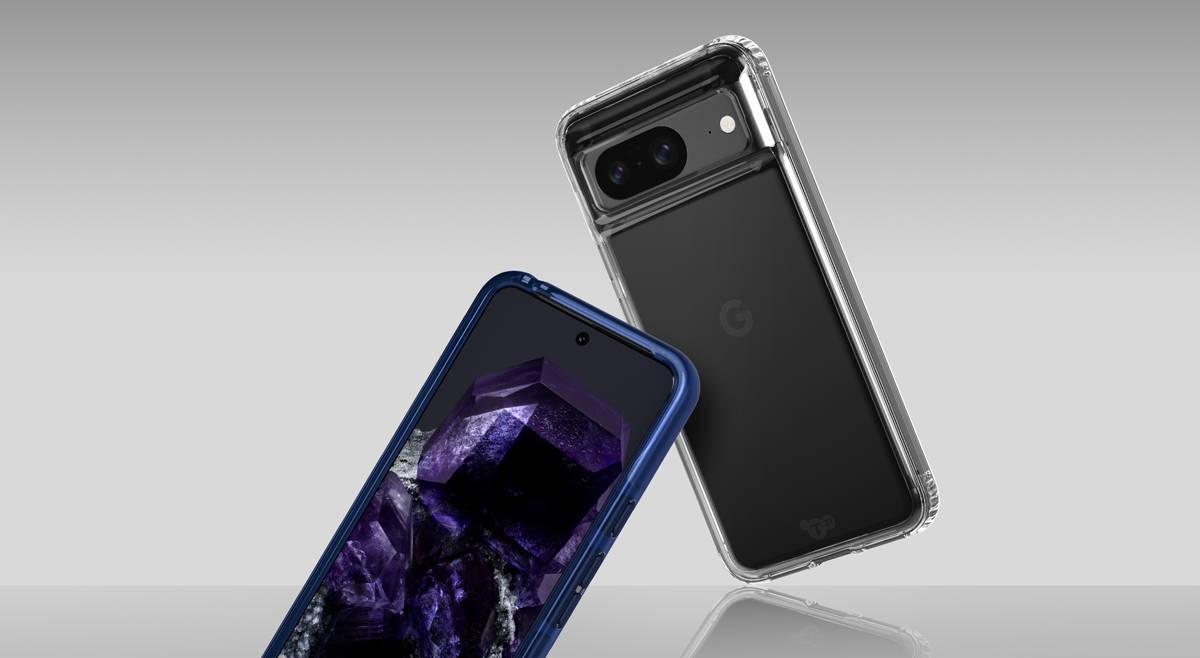 Equip your Google Pixel 8 with the best protection on the market and give your phone that fresh-out-the-box look for the rest of its lifetime. Seamlessly blending the latest technology, rigorous lab-testing, and a firm commitment to sustainability, you've never seen a phone case collection quite like this.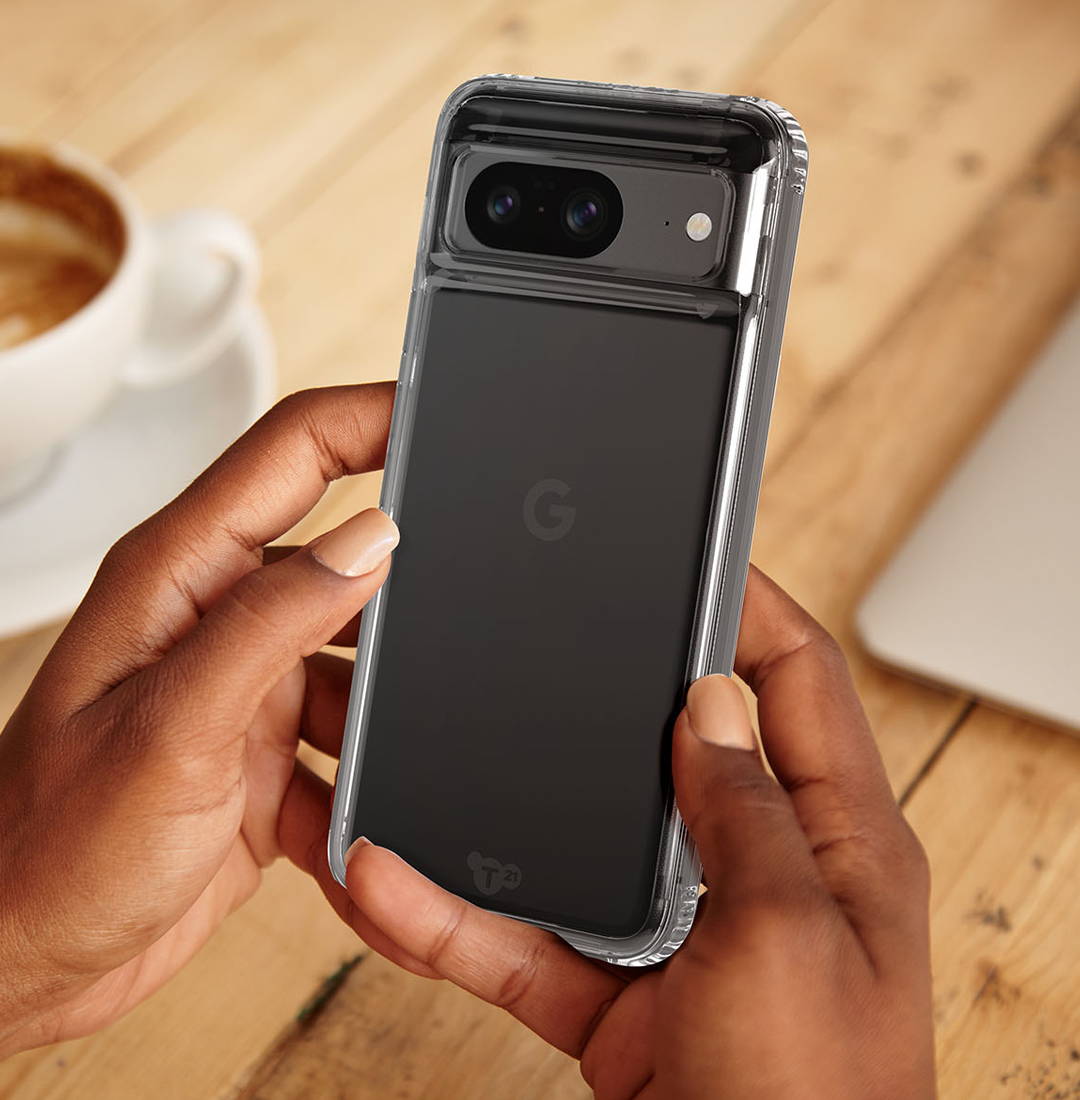 Designed specifically for the Google Pixel 8, our best-selling Evo Clear case boasts our industry-leading 12ft multi-drop impact protection - shielding your phone from life's mishaps. This range showcases our breakthrough bio-spice ingredient, enabling the Evo Clear to biodegrade without a trace*. Crafted with raised bevels to safeguard your camera lens, this case allows you to capture those unforgettable moments without worrying about potential scratches. Crystal-clear transparency is at the heart of the Evo Clear collection, which is why this case is complete with our iconic anti-yellowing formula- preventing unsightly discolouring.
Looking to make a bold statement with your Google Pixel 8? Pop our brand-new Evo Check case on your phone and you'll never want to take it off. Featuring mesmerising colourways and vibrant mechanical buttons that can be mixed and matched, the Evo Check range demands to be seen. Prone to dropping your phone? This lab-tested collection presents 16ft high-impact drop protection. Plus, with its sustainable construction, this case will biodegrade when you've finished using it*.
Harness the power of protection and sustainability with our science-backed cases for the Google Pixel 8.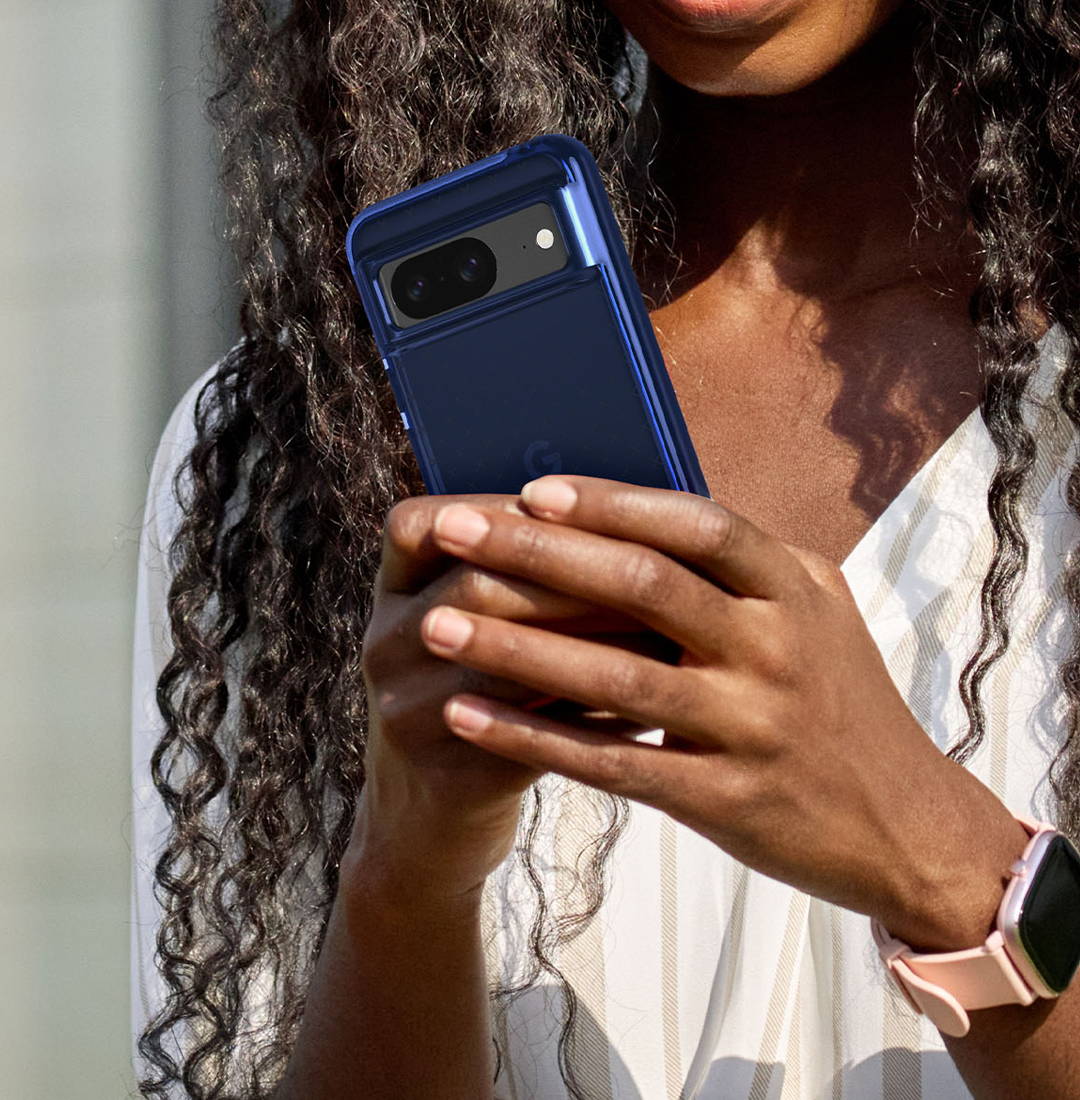 When you choose a Tech21 case, you're choosing advanced science and innovation that won't let you down.
These cases feature our in-house Waste Responsible Innovation technology that will biodegrade* in landfill environments in a matter of just a few years, compared to thousands of years plastic currently takes to degrade. Our materials have been independently tested by Eden Research Laboratory, Albuquerque, USA.
*Actual biodegradation rates will vary in biologically-active landfills according to the type of plastic used, the product configuration, and the solid content, temperature and moisture levels of the landfill.
This product is not considered biodegradable in some parts of the world, including California, Maryland, Washington and France.