Every month, Tech21 will highlight one of our cases as Case of the Month. This month, we want to shine a spotlight on our thinnest and most flexible case - Evo Lite. Available in a wide selection of colours, this lightweight case is perfect for anyone who doesn't want to be weighed down by their tech and feels so good in the hand...
WHAT'S TO LOVE ABOUT EVO LITE?
When you have invested a significant amount of money in some new tech, you want it to be fully protected from all kinds of everyday hazards. With 10ft multi-drop protection, clear connection, responsive buttons and extra protection around all the key impact areas – including the camera lens – Evo Lite is a case that ticks all the boxes. It has air pockets built into its design to ensure it takes the bulk of any impact, rather than your device.
Evo Lite is 54% more efficient at absorbing impact energy than these competitors

Evo Lite is up to 31% lighter than these competitors

Evo Lite offers 30% higher durability than Apple Silicone
There are so many different colours to choose from with Evo Lite – whether you want something bright and bold or something more subtle and smart, we're bound to have the case for you.
HOW MUCH MULTI-DROP PROTECTION?

Designed to specially protect every key element of your device, our Evo Lite cases offer an impressive 10ft multi-drop protection – and that's scientifically proven thanks to our rigorous testing methods. This means you can rest assured your latest piece essential tech is protected from all kinds of everyday hazards..
FEATURES THAT MAKE AN IMPACT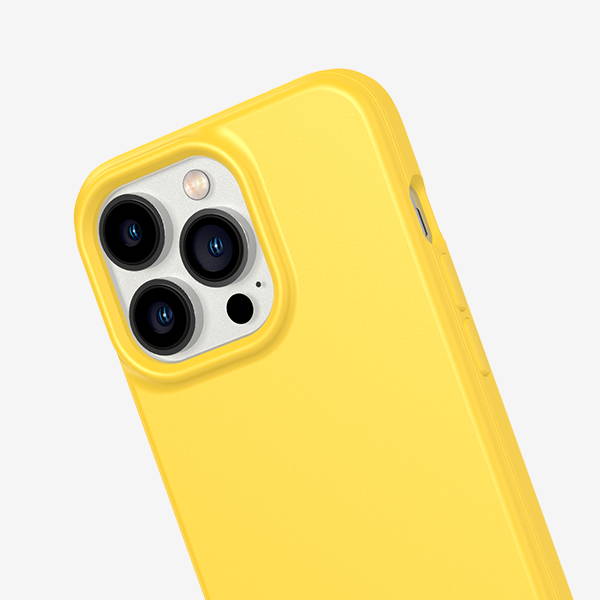 We design all our cases to complement Apple's designs and Evo Lite is no exception. These cases fit perfectly around the curves and contours of your device and the responsive buttons ensure that your device works exactly as the manufacturer intended.
Whichever iPhone you go for, we have it quite literally covered... What are you waiting for?