THE TOUGHEST PROTECTION AROUND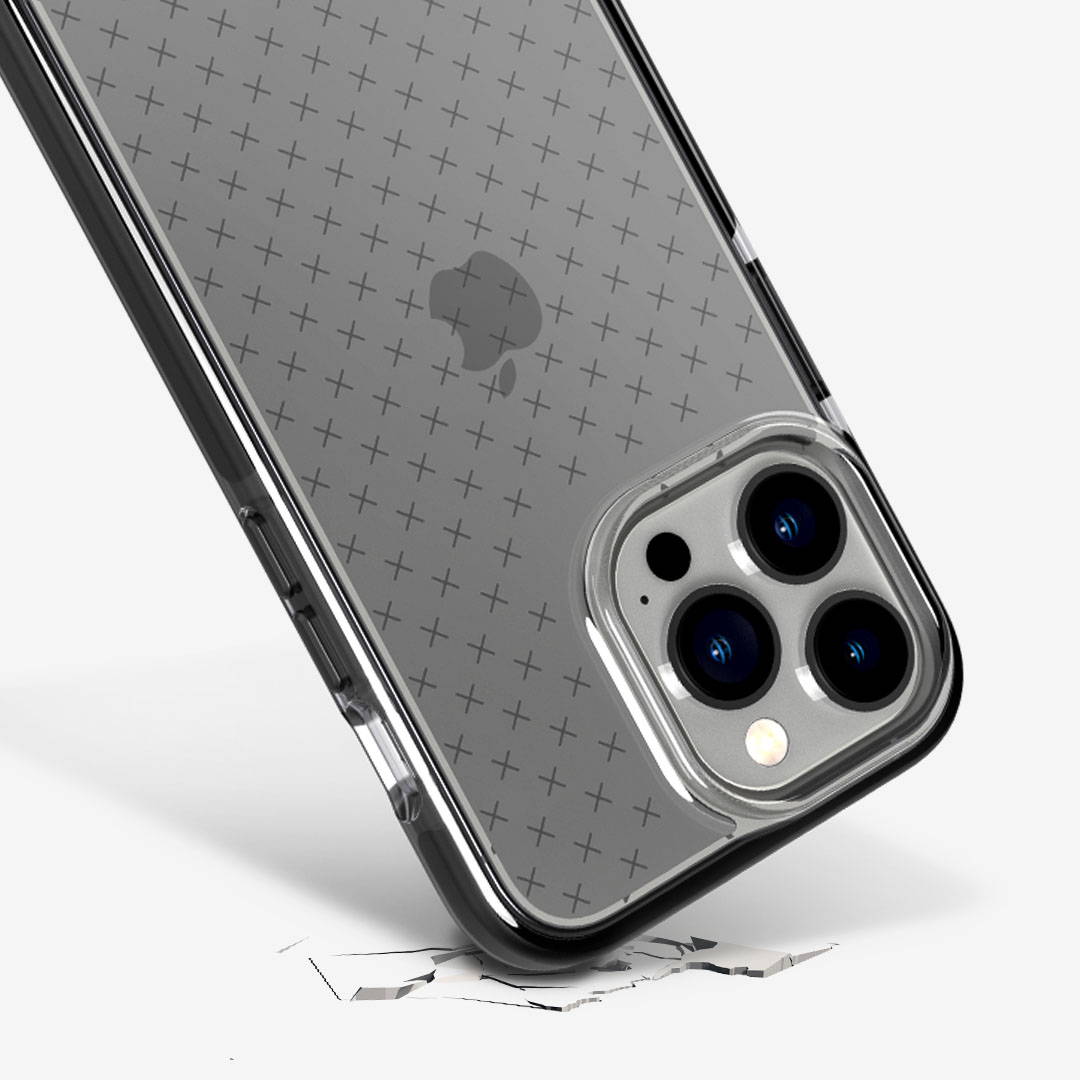 TRUST TECH21 TO PROTECT EVERY ELEMENT OF YOUR DEVICE
Tech21's Evo Check, Evo Max and Evo Tactile cases are made with FlexShock, our unique material that absorbs and dissipates impact force and protects it from passing into your device. So it's no surprise we have some brilliant drop tests demonstrating the durability and unbeatable protection of tech21 cases.
YouTuber PhoneBuff performed a series of drop tests featuring our previous most rugged line of cases, the Evo Tacticals. In this video, PhoneBuff put the Evo Tactical Extreme Edition and Evo Tactical XT to the test with back, bottom side, and face drops from 13-feet onto hard concrete. And how did we handle it?
INDEPENDENT TESTS THAT GUARANTEE TECH21 LEVELS OF PROTECTION
The iPhone 7 Plus was put through some actual torture when SuperSaf got his hands on the Evo Tactical Extreme Edition for the 7 Plus. When I say torture, I'm talking about concrete stair drops and an extreme 20-foot drop! Watch the madness for yourself.
In this next video, the Evo Tactical Extreme is really put to the test when Everything Apple Pro tosses off a 50 feet balcony into rock hard concrete! Obviously, the Evo Tactical Extreme Edition handles the drop like a boss..
STRESS-FREE MULTI-DROP PHONE PROTECTION

Though the Evo Tactical was our most durable case, it is lightweight offering 4m/13ft drop protection and feels comfortable in your hand. Thanks to FlexShock™ we were able to achieve this, turning your fear of breaking your phone into a carefree attitude that makes life that much more. Can your phone survive gnarly drops like this? Make sure you have our most protective case for the iPhone 7 and iPhone 7 plus, Evo Tactical Extreme Edition. Follow @tech21official