Tough iPad Protection for Everyone
Tablet usage has become a huge part of everyone's life, from home working and entertainment to children's education. In 2021 for example, there were 1.28 billion people across the world that used tablets on a regular basis. With more tablet use across the family, whether due to home-schooling, work or play, there comes more risk of damage and expensive repairs, so here are 3 reasons you need the brand-new Evo Folio: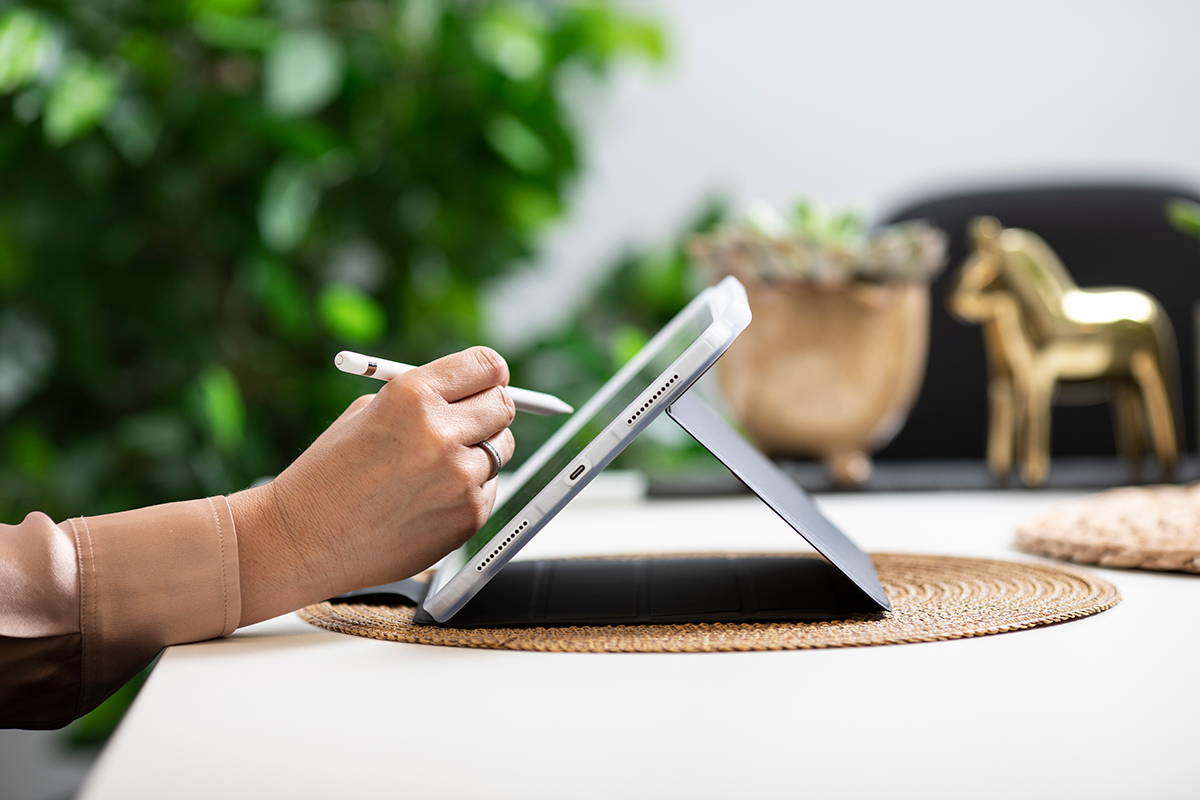 Built to be tough, no matter who's hands it's in, the Evo Folio is rigorously lab tested for multi-drop protection from heights of up to 4ft. Our Science & Research teams have spent years crafting and perfecting our impact ribbing innovations, allowing for more force absorbency from the shock of multiple impacts, without a loss of material efficiency. Detailed around the corners of the case to ensure corner protection is the priority, our renowned impact protection intelligence is on full display across the range.
Featuring Portrait, Sketch and Landscape viewing positions, the Evo Folio is built to be as flexible as you need it to be. Thanks to the smart folding cover, which also holds an intelligent Sleep/Wake function to enhance your battery life, these various viewing positions give you stability and multi-function, allowing you to work and play as effectively as possible.
Available in Black, Teal, Blue and Tan, the Evo Folio is able to slide into your life in style, whether it's for the office or just for you. With a luxurious soft-touch material on the smart folding cover, the back of the case is clear to allow for visible tagging, especially important if it's being used for school.
The Evo Folio range is designed for the modern family, so gets yours today and experience real worry-free device protection that you can trust.
Tech21.
Made for Life. Built for Impact