Whether you're dancing at festivals, enjoying picnics, camping out under the stars, reclining on a sandy beach, or swapping your indoor office for outdoor working in the sun, our range of drop-proof phone cases are guaranteed to meet all your summertime needs.
Our Evo Check phone case range is the perfect match. Designed with our hallmark FlexShock™ technology to withstand multiple high-impact drops up to 16ft, your phone will stay safe and secure amidst the most energetic crowds. Capture sharp images of your favourite performances with our Enhanced Camera Protection – shielding your lens from scratches. Plus, express yourself with Evo Check's interchangeable buttons, allowing you to personalise your case and match it to your festival colours. Complete with our iconic Waste Responsible Innovation, the Evo Check is biodegradability tested to disintegrate naturally into the earth.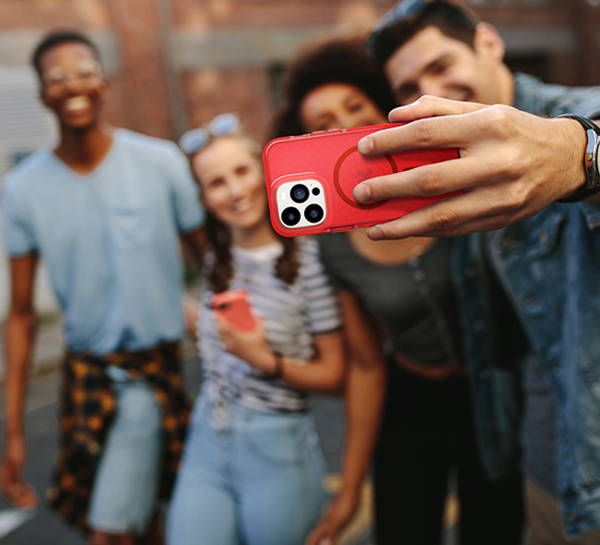 Heading to a picnic at your favourite park?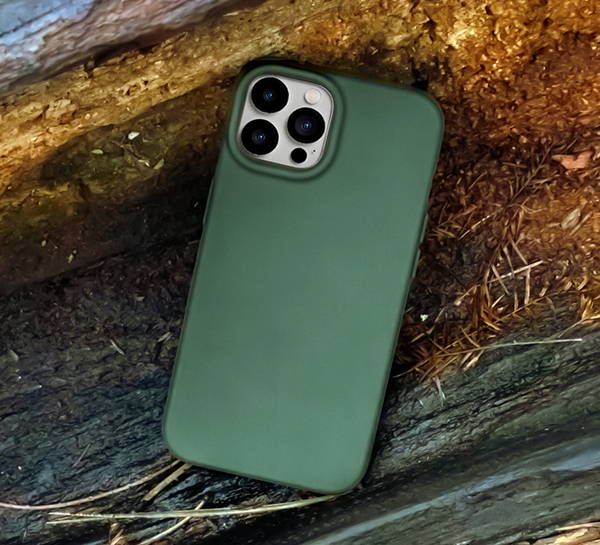 Enjoy the great outdoors whilst protecting it with Recovrd – the 100% recycled phone case. Crafted to biodegrade at the end of its life, this case is designed to shield your phone and the planet from damage – giving you peace of mind as you enjoy your park lunch. Boasting 10ft drop protection and our signature raised bezels, the Recovrd case is engineered to safeguard your phone from the unpredictable nature of outdoor activities. Complete with MagSafe compatibility, make low battery a thing of the past with Recovrd and charge your device on the go.
For those heading out on a camping adventure
The Evo Max phone case is your ultimate companion. Crafted with FlexShock™ technology, it offers staggering 20ft multi-drop protection, shielding your phone from damage as you hike, climb, and take on the wild. The sliding camera cover safeguards your lens from bumps and scratches whilst the dust covers protect the charging ports. With mechanical buttons for easy clicking, ridged detailing and a clip-on holster, the Evo Max is the toughest case on the market and is built to withstand the harsh conditions and varying terrain of the outdoors.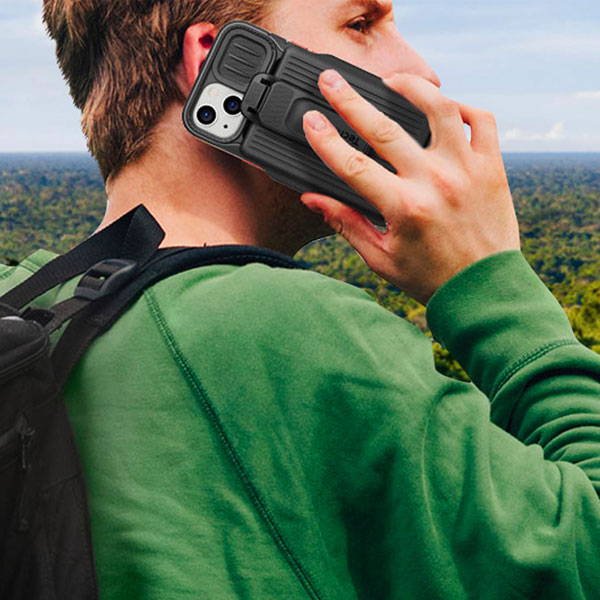 Beach trips call for our Evo Lite phone case.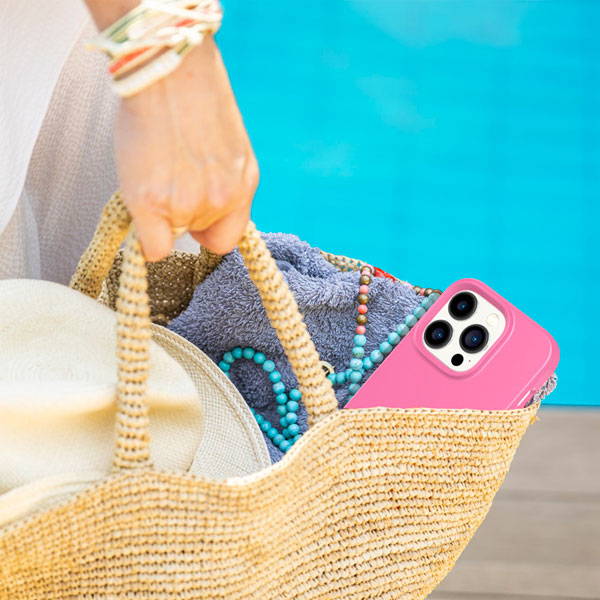 With its thin, lightweight design and vibrant colourways, it perfectly complements days out at the beach. Choose from a range of striking summery tones, from Sunflower Yellow to eye-catching Fuchsia, and keep your phone looking beach-ready. Have the time of your life this summer on the beach, and if you accidentally drop your phone in the midst of all the action, rest assured that your device is protected with our impressive 10ft multi-drop protection and Enhanced Camera Protection.
Working outdoors this summer?  
Don't let the brightness of the sun prevent you from viewing your screen. Our Evo Crystal Kick phone case offers an integrated kickstand so you can easily view your phone screen in portrait or landscape mode, allowing you to continue your video call under the open sky uninterrupted. Featuring our signature UV resistant finish, this case prevents unsightly yellowing – meaning you can use your phone in the sun without risking discolouration. Thanks to the Evo Crystal Kick, you no longer have to struggle with manually adjusting and positioning your device. Instead, enjoy hands-free versatile viewing options - achieve the perfect angle every time.
This summer, don't let your phone hold you back from doing the things you love. Whether you're exploring the great outdoors or having a relaxing nap on the beach, our phone cases provide your device with unparalleled protection, wherever you are.