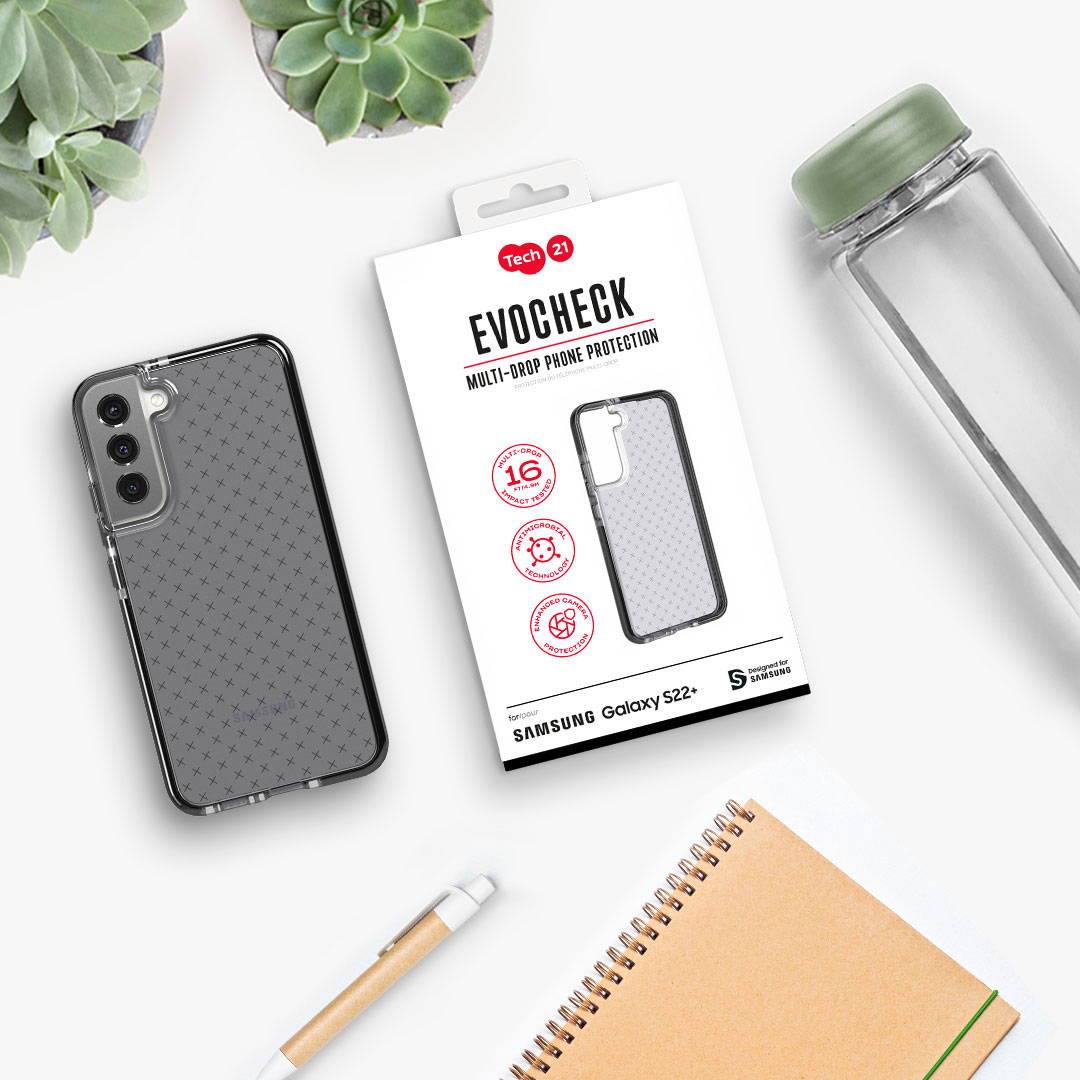 PROTECTING YOUR PHONE CASE WITH SUSTAINABLE MATERIALS
You've read all about Tech21's sustainable pledge and how we're aiming to cut down on both our levels of waste and carbon footprint through our recycled phone cases and biodegradable phone cases but there's always more that can be done for the environment across every aspect of the business.
We're pleased to say that over the past couple of years we've moved over to using 100% recycled and plastic-free packaging across our range of phone cases and tech protection. Making this simple change has enabled us to save an enormous 42 tons of plastic on an annual basis.
As you know, we're ALL about protection so keeping your new case safe from damage in transit is also a priority… That's why we use some of the strongest paper packaging around. The outer packaging is made with a white sustainable clay coating, while the interior is made from brown and grey raw recycled materials, which has enabled us to reduce our overall paper consumption by 25%. When blended together, these materials have the same premium quality feel (and strength) as other boxes you'll find on the shelf.
Add to that the fact that this plastic-free packaging is completely recycled and recyclable and you'll see just how much we care about protecting all the important things in your life. We're determined to keep pushing the boundaries to provide your tech with the most responsible protection around.
We also have Recovrd – 100% recycled phone cases made from Tech21 returns, overstock and industrial waste.