---
At this year's Apple Event, there was a huge emphasis on both the health of the environment and the global population. Tim Cook and his cheerful co-presenters focused on the health benefits of Apple Watch's Apple Fitness app, which features everything from weekly pilates plans to meditations and group workouts.
They also announced Apple Fitness Plus group workouts, which are available on iPhone, iPad and Apple TV – and the mention of iPhone pricked our ears as it reflects or commitment to making sure our iPhone 13 cases fit into your lifestyle and make it that little bit easier…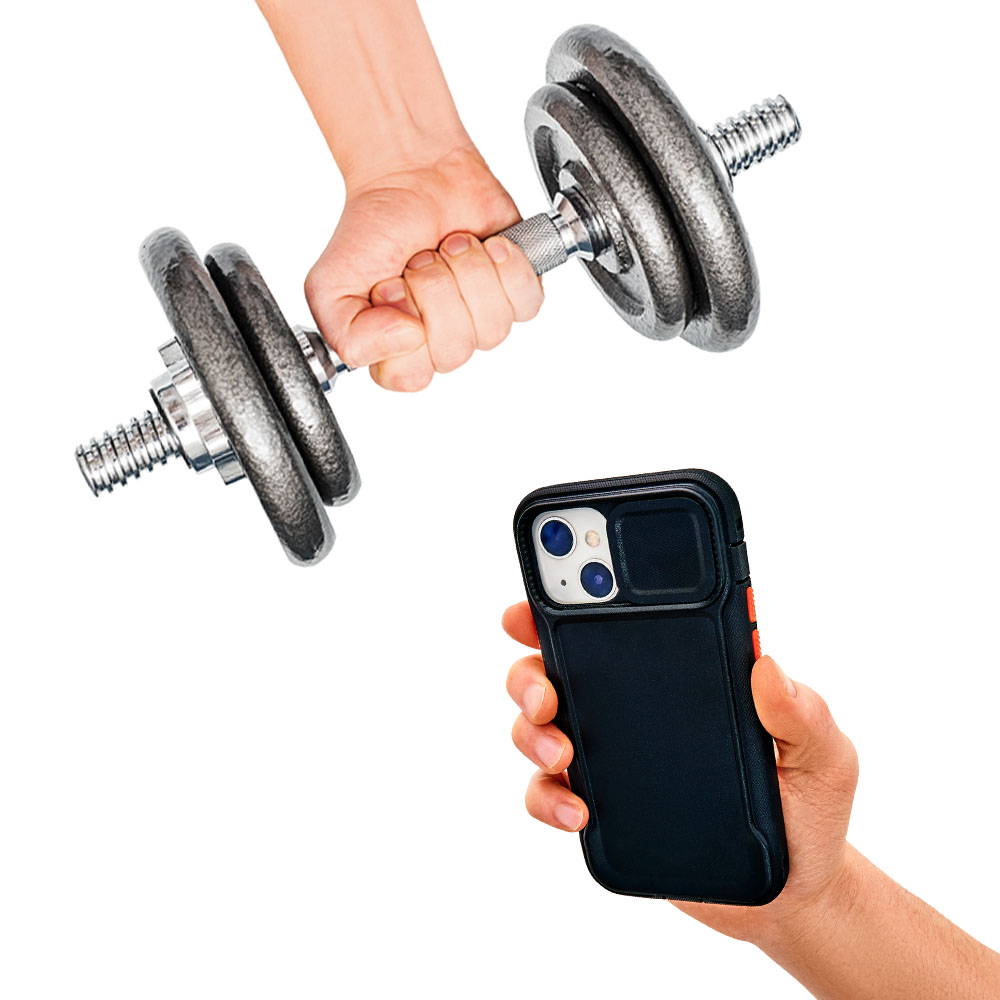 ---
If you're a fitness fanatic, we have a range of iPhone 13 covers, including iPhone 13 Pro Max cases, you can use to protect your tech while you work up a sweat. A new addition to our range, our rugged Evo Max case is all set for any kind of extreme sport with its layers of tough-wearing materials, sliding camera cover and port cover. This rugged iPhone 13 case would suit any keen hikers, cyclists or even parkour enthusiasts. The holster would keep it clipped to your belt while the covers keep all kinds of dust and grime from getting into these important areas of your phone.
Our signature case, Evo Check, also offers protection against all kinds of potential sporting accidents with its scientifically proven multi-drop protection up to 16ft. This is thanks to FlexShock – our patented and flexible impact material that absorbs the impact (90% more than any other best selling case on the market) on all the pressure points of your phone. We'd say this makes it ideal for any gym work, exercise classes or cycling – especially as the advanced hygienic technology helps to keep things clean on the case by reducing microbes by up to 99.99% within just 24 hours.
Another great iPhone 13 case for exercise is Evo Lite. This slim and lightweight case – up to 31% lighter and 54% more efficient at absorbing impact energy than best selling competitors – comes in a selection of colours and has been designed to fit around your life. Whether you're heading out for a long walk or going for a run, this is a case that protects your tech without weighing you down.
However energetic you're feeling and wherever you're going, Tech21's iPhone 13 phone cases are ready…​