It's that time of year again when the Apple superfans have absorbed every last drip of information from their Launch Event and are now keen to get their hands on the latest iPhone 14. The upgrades from iPhone 13 deserve the best levels of protection – and who better than Tech21 to provide this?
There's something for everyone in our brand new selection of Apple iPhone 14 cases. We combine our tough, long-lasting materials with innovative designs and eye-catching colours or clarity. All of our cases will absorb the impact of every knock, shock and drop so your new device doesn't have to. It's premium protection for a longer-lasting phone. In our iPhone 14 range you'll find iPhone 14 cases, iPhone 14 Pro cases, iPhone 14 Pro Max cases and iPhone 14 Plus cases.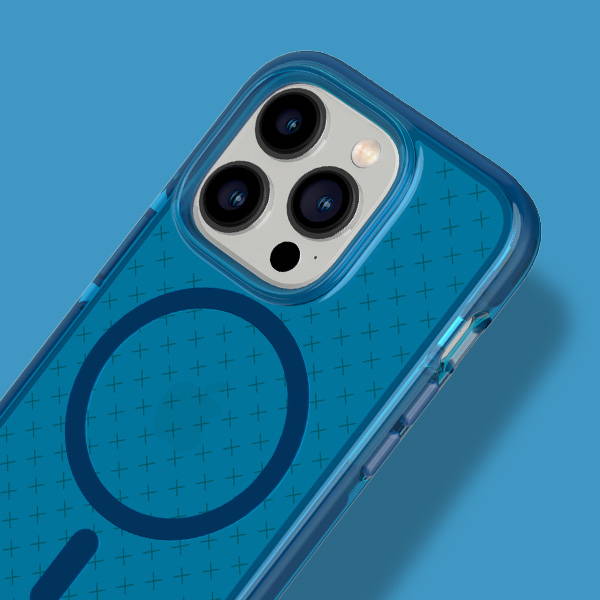 Check it out! Evo Check – now with MagSafe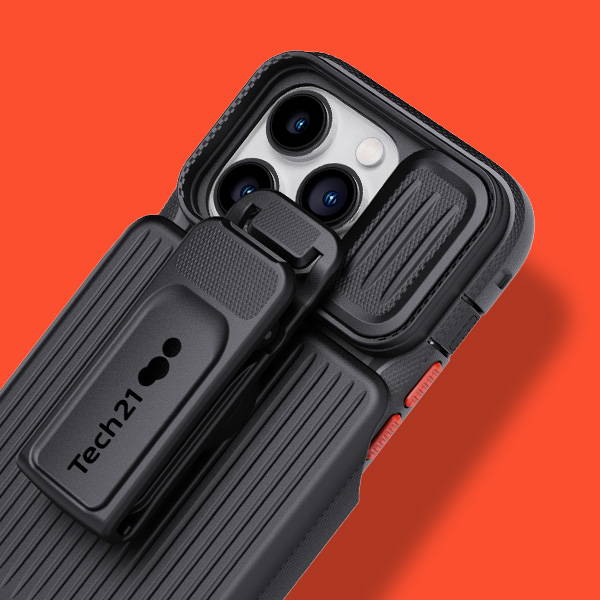 Take protection to the Max with Evo Max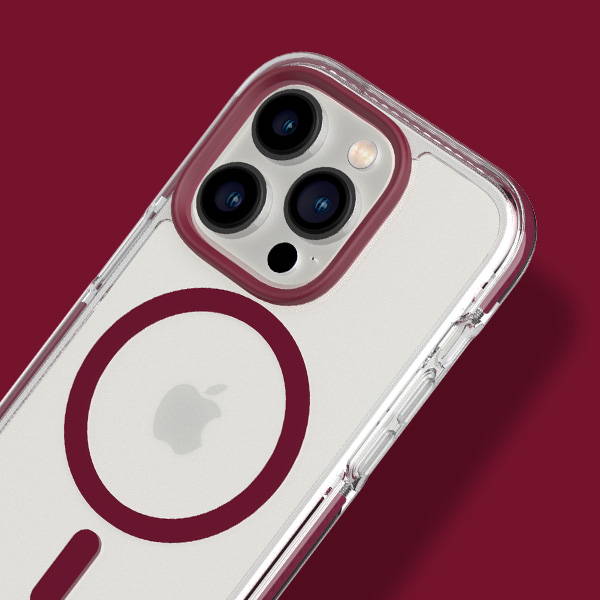 Crystal clear protection with the new Evo Crystal
Where would you be without our Evo Range? The most protective cases around, you'll find the bestselling Evo Check, totally transparent Evo Clear, ultra-tough Evo Max and brand new Evo Crystal in this year's selection. In addition to all of these, there are also our everyday Evo Lite cases for those who prefer thin cases and extra-grippy Evo Tactile.
Evo Check, Evo Tactile and Evo Max are all made with FlexShock™ - our exclusive impact material that is scientifically proven to absorb up to 90% of impact energy on every drop. You'll also find FlexShock in Evo Crystal – the toughest transparent case on the market. With crystal clear clarity so that you can see the iPhone's native design in all its glory and a subtle colour border (that's FlexShock™ for 16ft multi-drop protection), this is a case that keeps the focus fully on your brand new iPhone while helping to keep it safe from damage.
If you're after something with more of a pattern, why not check out Evo Sparkle and Evo Art? Evo Sparkle has an iridescent effect that shimmers in the light while Evo Art features hand-drawn artwork (by Tech21's own team of designers) inspired by the latest trends and the beauty of nature.
We know how important is to cut down on waste levels and reduce our emissions. To help do this, we're once again offering Recovrd – 100% recycled phone cases made entirely from old Tech21 cases and material. From end-of-life products to waste from our production process, these cases are ready for every impact and offer incredible levels of multi-drop protection.
WASTE RESPONSIBLE INNOVATION
As part of our commitment to reducing our environmental impact, we've developed a brand new additive that means our Evo Check, Evo Lite (clear and solid) and Evo Tactile cases rapidly disintegrate at the end of their lives.
At the time of your next upgrade, simply throw your case in your normal waste bin and the additive will start to attract microorganisms– completely breaking down with no negative impact within years, whereas other plastic cases take thousands to decompose.
It's the latest in plastic innovation and we're so proud to be at the forefront. Find out more about our Waste Responsible Innovation.